Description
1 Month IPTV Subscription for 2 Connection
Section 1: "Unlimited Entertainment at Your Fingertips"
– Stream your favorite live TV channels, movies, series, and sports events with our cutting-edge IPTV subscription.
– Access a vast library of content from the comfort of your own home, providing endless options for entertainment.
– Stay connected to the latest shows and events, with the ability to pause, rewind, and watch on demand.
Section 2: "Double the Fun, Twice the Convenience"
– Share the excitement with a friend or family member, as our subscription offers connections for up to 2 devices simultaneously.
– Enjoy different programs on separate screens, ensuring no one misses out on their favorite content.
– Enhance your entertainment experience by watching together or creating a personalized viewing schedule.
Section 3: "Quality and Reliability at its Finest"
– Immerse yourself in crystal-clear high-definition resolution, providing a cinematic experience right at home.
– Our IPTV subscription offers seamless streaming, minimizing buffering and ensuring uninterrupted enjoyment.
– With secure and reliable servers, you can trust that your subscription will always run smoothly.
---
Description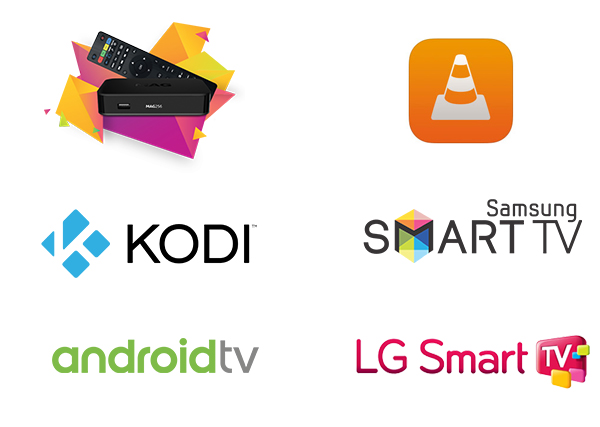 == High quality iptv subscription ==
ONLINE SUPPORT 7/7

Channels available : ALL COUNTRIES
EPG+LOGOS
A playlist of +21000 channels and videos on demand full HD & SD | high quality server
High Quality Premium Server – Load Balancing – Very Wide Bandwidth.
+21000 Channels in Full HD and HD
+20000 series Vods and recent movies (updated regularly)
After sales service & support in case of problems (Email or Whatsapp)
Compatible with :
Smart IPTV Samsung, LG , thomson, Sony, Android TV..
Mag 250,254,256,322,323,352,353,410 …etc
PC/MAC
Smartphone/Tablet (Android , iOS)
Box Android TV ..
 Box Enigma2 (Vu+, Dreambox, Zgemma, ..)
Samsat, Starsat, GigaBlue, Geant, Tiger, Revolution, Vision, Echolink (V1, V3, V4, V5, V9, V9 Pro, Femto, Tornado)
All m3u file readers
-SMART TV Samsung, LG, Sony .. : Activation via application  Smart IPTV :
IMPORTANT for application Smart IPTV : before ordering you must activate your Smart IPTV app Or download iptvsmarters pro for FREE
We Prefer To Download IPTVSMARTERS PRO
But if you want Smart IPTV Please Follow these Instructions
If you do not already have the application SMART IPTV installed on your Smart TV, install it from the Play Store here cette application vous offre 7 days free trial, after the trial period expires, you must activate it at 5€49 sure the official website of the application .
On some Android Box, it is possible to encounter a problem of incompatibility of the application Smart iptv on Google Play, to solve this problem, you need to install the application manually, go to this page and Download the file APK and install it manually on your Android BOX.
To find the MAC address of your Smart TV just access the application on your Samsung Smart TV or LG or any Smart TV or Android Box with an Android system, on the main screen of the application you will see your MAC address as in the photo below: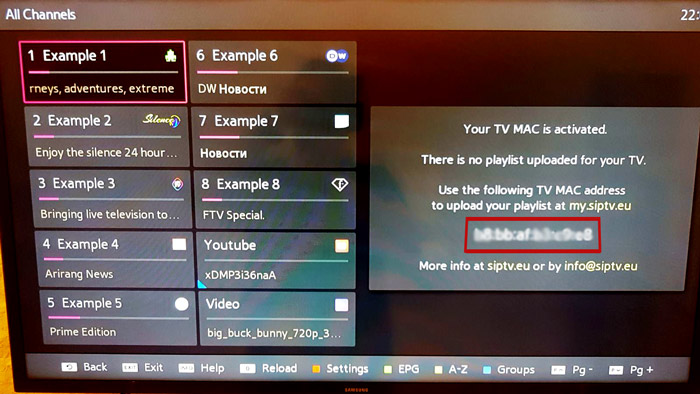 -Subscription iptv MAG 250-252-253-255-256-322-323-352-353-…etc
For activation of your iptv subscription on your MAG box,you must send us with your order the MAC address found on the label behind the box, the activation is done entirely remotely, just after activation, we will send you a URL link that you must put it on your PORTAL, as in the picture below: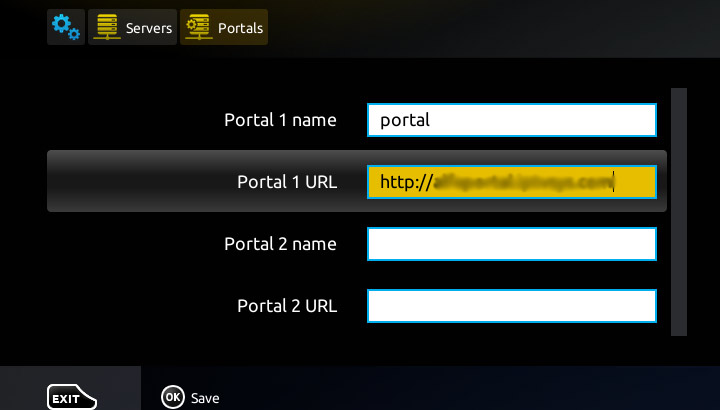 -Box Android TV, Smartphone (iOS, Android) :
1- ipTV Smarters available on :
Google Play Store and compatible with: Box Android, Smartphones, tablets, Android TV ..
App Store for iOs ( iPhone, iPad..)
This application is accessible with a username + password and server URL.
-M3u file : VLC – Kodi – Perfect Player iptv …etc
For this type of applications available on PC/Mac, Smartphones/tablets, ipad, iphone ..etc NO NEED TO PROVIDE YOUR MAC ADDRESS , we will send you a m3u file link to add to your favorite app (if you are a beginner we will assist you by Email or Whatsapp)
-SS IPTV : Activation for Smart IPTV :
If you prefer to use the iptv SS app available on several Smart TVs like: Sony, LG, Smasung .. etc, just send us the code to put the link directly into your application, see the picture below: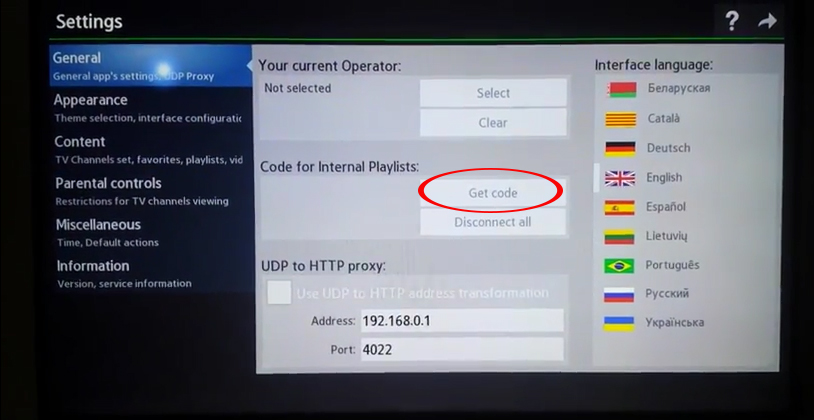 Our iptvdigi subscription is compatible with :
All devices Android (Smartphone, Tablette, box etc…)
iPhone, ipad, APPLE TV..
Smart TV Samsung, LG, Sony and all Smart TV under Android.
Mag 250 – Mag245 – Mag254 – Mag255 – Mag256 – Mag257 – Mag270 – Mag275 – Mag350 – Mag352
KODI (former XBMC) sur PC, Android box, iOS
PC (VLC ,kodi, Perfect Player iptv …)
Box Enigma2 (Vu+, Dreambox, Zgemma, ..)
Samsat, Starsat, GigaBlue, Geant, Tiger, Revolution, Vision, Echolink (V1, V3, V4, V5, V9, V9 Pro, Femto, Tornado)
NB: Any manipulation if technical knowledge will be necessary on your part, if you have a Smart TV Samsung or LG, sony or, MAG250,254 .., Android Box or Smartphone / Tablet, just fill out the order form and enter the type of your device or the application used, once your order is received we will activate the iptv subscription chosen for you within 2 hours maximum.
(FAQ) – 1 Month IPTV Subscription for 2 Connections
Q: What is IPTV?
A: IPTV stands for Internet Protocol Television, which is a technology that allows you to stream live TV channels, movies, series, and other content over the internet, directly to your television or compatible device.
Q: How does the 1-month IPTV subscription work?
A: With our 1-month IPTV subscription, you will have access to a wide range of TV channels, movies, series, and sports events for a period of one month. You can watch this content on up to two devices simultaneously, providing flexibility and convenience.
Q: Can I share my subscription with someone else?
A: Absolutely! Our 1-month IPTV subscription allows for two connections, meaning you can share the enjoyment with a family member, friend, or loved one. Each connection can have its own separate screen, ensuring everyone gets to watch their preferred shows or movies.
Q: What type of content is available with the subscription?
A: Our IPTV subscription offers a diverse range of content, including live TV channels from various countries, an extensive library of movies and series, and coverage of major sports events. You'll have access to a vast library of entertainment options, with the ability to watch what you want, when you want.
Q: Can I watch on-demand content with this subscription?
A: Yes, you can! Our IPTV subscription allows you to watch on-demand content, giving you the freedom to catch up on missed episodes or explore new shows and movies. You can pause, rewind, and watch at your convenience.
Q: Is the streaming quality in high-definition?
A: Absolutely! We pride ourselves on delivering high-quality streaming. With our IPTV subscription, you can enjoy your favorite shows and movies in crystal-clear high-definition resolution, providing a captivating and immersive viewing experience.
Q: Will I experience buffering or interruptions during streaming?
A: We understand how frustrating buffering and interruptions can be. That's why we ensure our streaming service is seamless and reliable. With our stable and secure servers, you can expect smooth and uninterrupted streaming, allowing you to fully immerse yourself in your chosen content.
Q: How do I set up the IPTV subscription?
A: Setting up the IPTV subscription is easy. Once you've purchased the subscription, we will provide you with the necessary instructions and access credentials. These will guide you through the setup process, ensuring you can start enjoying your favorite content in no time.
Q: Can I cancel my subscription at any time?
A: Yes, you have the flexibility to cancel your subscription at any time. Simply let us know, and we'll assist you with the cancellation process. However, we believe that with our vast content library, high-quality streaming, and the option to share the subscription, you'll be captivated by the entertainment experience we offer.
Q: Is my subscription secure and private?
A: Yes, we take your privacy and security seriously. Our IPTV subscription is provided through secure and reliable channels, ensuring the safety of your personal information and viewing habits. Your entertainment experience is private and exclusive to you and your chosen connections.
Have more questions? Feel free to reach out to our support team for further assistance!
We also sell a lot of products with good price.
if you interested check our Store theshophup