RECORD IPTV ON SMART TV, FIRESTICK, OR IPTV BOX
While many users don't need to record TV programs due to having all on-demand content in the cloud, some people may wonder how to record IPTV. Such broadcasts as sports, news, special events, and daily shows are difficult to find on on-demand channels.
One of the main problems with IPTV streaming providers is that they constantly update their library of TV shows and movies. There is no guarantee that you will watch the show from the beginning to the end, as they can remove it from their library and replace it with something newer. That is where IPTV recording will come in handy.
How to Record IPTV on Smart TV
Currently, the majority of TVs come with Smart technology, which implies an embedded operating system. A record button on the remote control and a USB port located on the back panel allow you to activate a recording mode on your TV.
The good news is that Smart TV doesn't need a set top box from IPTV providers. All you need is to have an active subscription. The bad news is that some IPTV providers deliver copyrighted content, and you will know about it after unsuccessful attempts to record a particular show.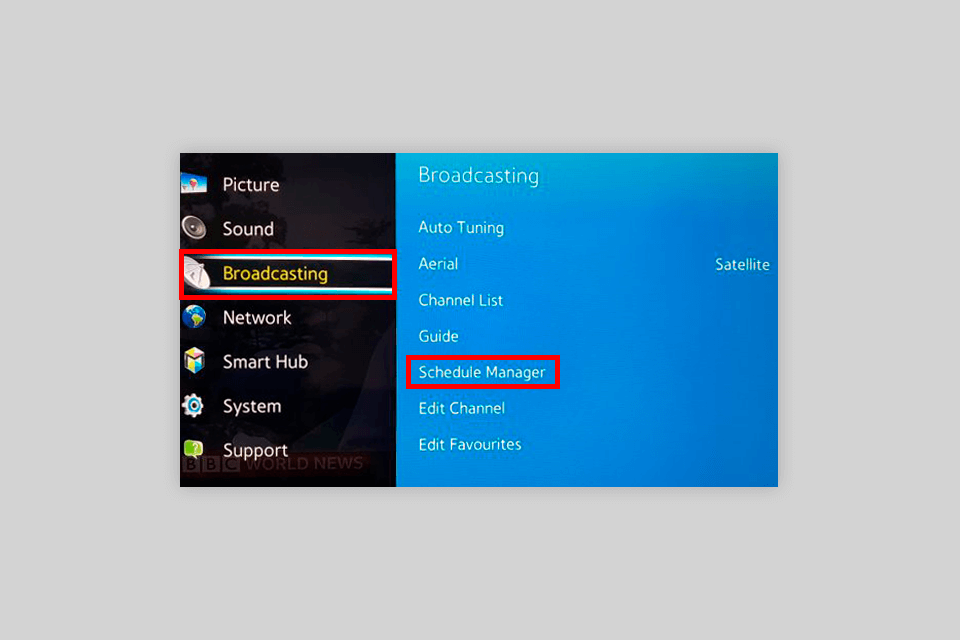 If you are curious about how to record IPTV on Smart TV, follow these steps. We consider one of the largest suppliers of Smart TVs – Samsung. For other brands, the menu may differ, but the principle of recording is the same.
You can record the streaming using channels or a TV guide. It is possible to record directly on a FAT32 flash drive or external hard drive, though the advanced TVs have onboard storage capacity, PVR, and a pair of TV tuners for simultaneous recording and watching.
STEP 1. Plug a memory storage device in the TV's USB port. If the device is compatible and formatted correctly, you will see something like a splash screen or check.
STEP 2. Press the MENU button and choose Broadcasting > Schedule Manager > Schedule > Schedule Recording.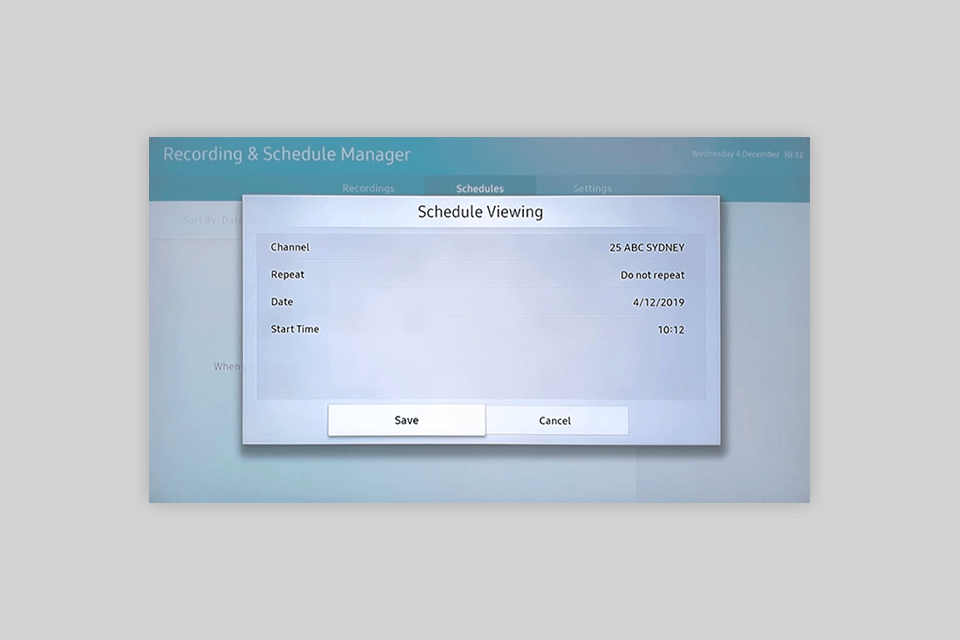 STEP 3. Set the necessary parameters in such items as Source, Channel, Repeat, Start Time, and End Time. Complete the adjustment by clicking OK. The program will be recorded even when you turn the TV off.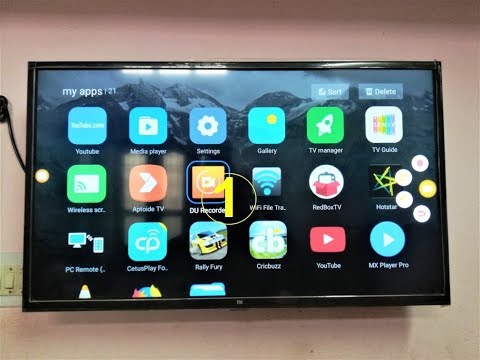 STEP 4. Alternatively, you can try recording your TV screen using third-party software such as a screen recorder by installing it via the built-in App Store. You can easily do it if you use an Android-powered Smart TV.
How to Record IPTV on Firestick
The main issue you may face when recording with your Fire TV Stick is that it has a limited storage space of 8GB and a built-in feature that detects and blocks you. If you have a 2018 Fire TV Stick and newer, follow these steps: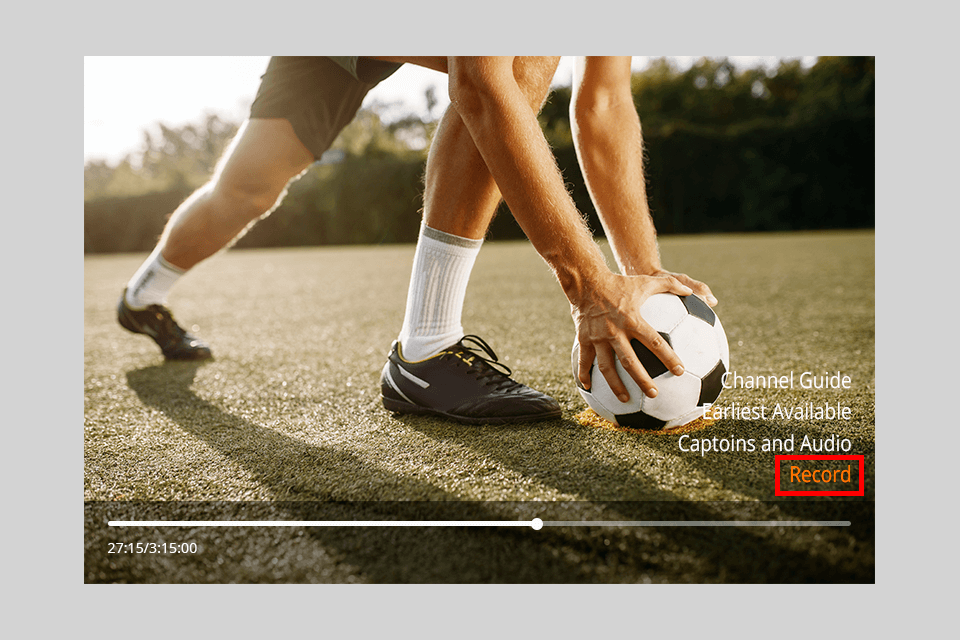 STEP 1. Use the on-screen TV guide or on-screen keyboard to search for the content you want to record. While streaming content, press the MENU button on the remote control. There will appear a list of options in the lower right corner of the TV screen.
STEP 2. Scroll down the options and select "Record" to record content to the Fire TV Stick internal storage. FireStick keeps buffering all the time, meaning that the entire program will be saved even if you watched it partially before deciding to record. When you watch a program during a recording process, it is possible to rewind it to the beginning without affecting the recording.
STEP 3. As an alternative, you can use third-party software with video recording capabilities such as multimedia or video player. Since Fire TV is Android-powered, you won't have any issues with software installation and use.
How to Record IPTV on IPTV Box
With the help of the IPTV service, you can connect to its server and a separate player (hardware or software) via the net. An IPTV set-top box can serve as a connector between the TV screen and the provider's host or as a gateway to dedicated services that deliver specialized media packages with the selected content.
Most IPTV boxes come with built-in storage capacity, PVR (personal video recorder), and remote control. The intensity of rivalry among IPTV box suppliers makes them provide users with everything they need from the start to keep their interest. If a remote has a record button, you won't have any problems with recording.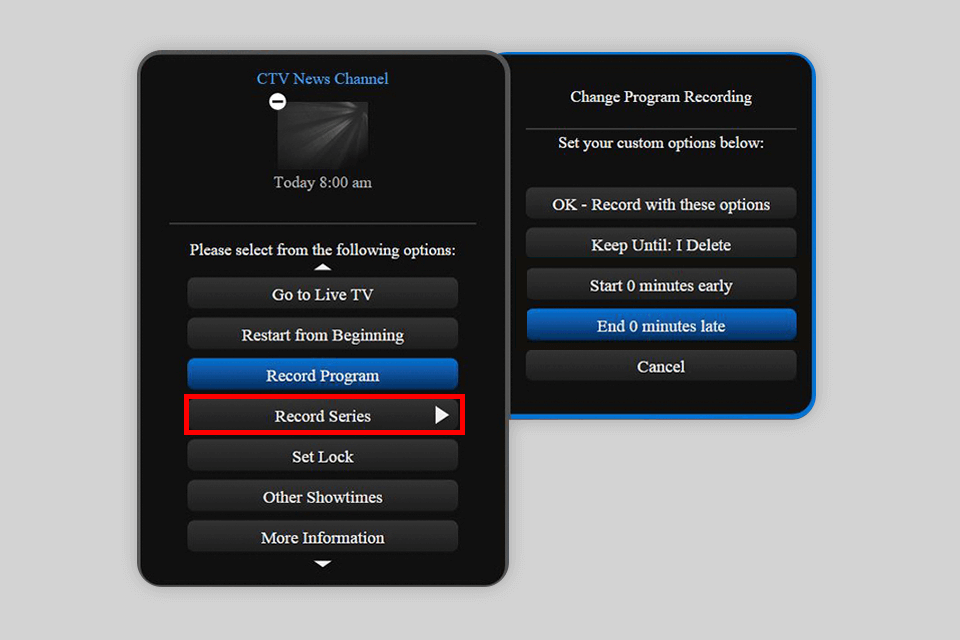 STEP 1. Find the GUIDE button on your remote and press it. Some models require pressing a MENU button to access channels.
STEP 2. Browse the guide to choose an episode from the series you would like to record. If you want to record an episode, you need to find a program before it airs. Click OK on your remote to choose the desired program. Browse the Record Episode or Record Series option that appears in the pop-up menu.
STEP 3. If you are going to record new episodes of a particular show, proceed to the Episodes line in the menu and press OK on your remote. Navigate to the New Only option and press OK again. Thus, you can save space on your PVR and prevent recording multiple copies of the same episode. The Red Record icon will appear on your guide next to your series.
STEP 4. As an alternative, you can use a third-party IPTV-player which works especially great when paired with Android Live Channels.
F.A.Q.
• Can I record and watch IPTV simultaneously?
Yes, but there is one condition. If you want to watch an IPTV channel and record it simultaneously, make sure that your IPTV service provider allows using at least 2 connections. The reason is that one connection is used to record IPTV streams and the other is used to watch the channel.
• What if I don't have enough built-in storage?
Use additional devices such as HDMI splitters and capture cards to let you record directly to your computer hard drive. HDMI capture card and large-capacity USB flash drive allow you to expand the storage of the Fire TV Stick without connecting it to a computer.
• Is it illegal to stream/record IPTV?
Watching IPTV service is not illegal in the United States. However, it is not allowed to rebroadcast the copyrighted content. If you download and share copyrighted videos recorded from IPTV, then it is illegal. Use VPNs for streaming to protect your internet traffic and hide your online activity from streaming services and your ISP.