install IPTV on Roku
Thanks to multiple useful features of Roku that allow the users to watch several channels and services. Although the users can also install IPTV on Roku to seamlessly enjoy the live streaming. There are some direct and some indirect ways to access the IPTV on Roku.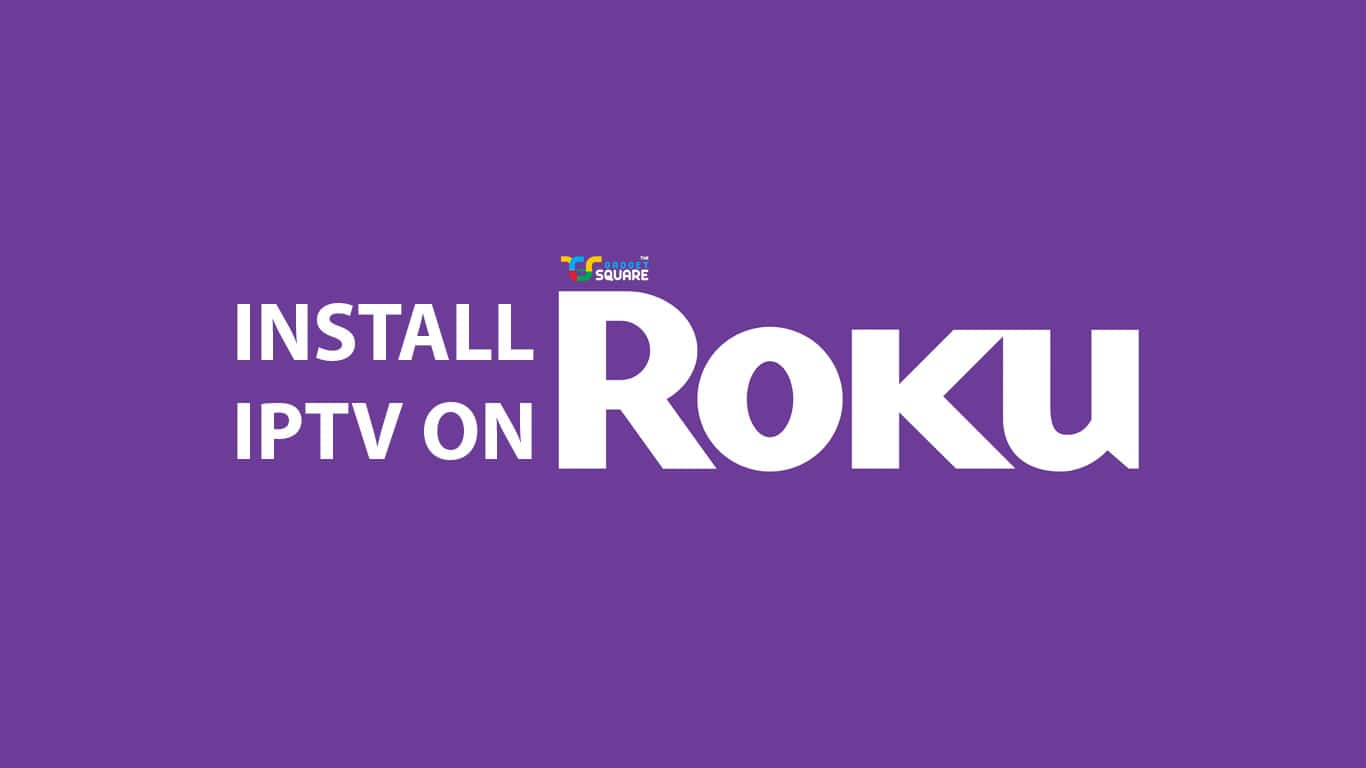 Note: We do not endorse using such services via illegal means, or websites. We suggest you use licensed services while operating legally. We are not responsible for any media accessed and we assume that all visitors are complying with the copyright laws set forth within their jurisdiction.
IPTV is a media service that stands for Internet Protocol Television. It provides media content such as TV shows, movies, and live channels via the internet to your streaming device. IPTV is a secure and reliable way for content consumption and is available to various platforms. It comes with a vast collection of channels and on-demand content from different countries.
IPTV usually requires separate hardware such as a set-up box to deliver content from the internet to your streaming device. However, if you are using a smart device like a PC then you don't need a set-up box. The IPTV service is available on smart streaming devices like Amazon Fire Stick, Chromecast and Roku. So, if you are a Roku device user, then you can easily install IPTV. We will show you how you can install IPTV on a Roku device.
Prerequisites for watching IPTV on Roku
For installing IPTV, the first thing you have to do is enable the developer settings. So let us begin with developer settings.
Activating Developer Settings
Developer Settings is a necessity if you want to run IPTV on a Roku device. So, just follow the steps below to activate developer Settings.
Switch on the TV and the Roku device.
On the Roku remote press the following buttons in the order:

Home button: 3 times
Up arrow: 2 times
Left arrow: 2 times
Right arrow: 1 time
Left arrow: 1 time
Right arrow: 1 time
Left arrow: 1 time
Right arrow: 1 time

Developer Settings will appear on the screen.
Note down the IP address displayed on the screen.
Now, look at the bottom right corner. If there is an option with the label Enable Installer and Restart, change it to Disable Installer and Restart.
Scroll developer settings page and click on the "I agree" option.
Now, you have to create a webserver password using the onscreen keyboard present on the display.
After creating the password, click on the set password and reboot.
The developer settings part is completed here and now we have to install IPTV on Roku.
Steps to Install IPTV on Roku
Here is how you can install IPTV on Roku
Open the browser app on your PC and go to "my.roku.com".

Sign in with your username and password and click submit.
Go to Manage account and click on Add channel with a code.

Type the code "iptvsmarters" in the code box and click on Add channel.

A warning message will appear, just click on OK and move ahead.

Click on the Yes, add channel option. And the channel is added to Roku.

Now, you have added IPTV to your Roku device and now you have to install the package on Roku, Here is how you can do that.
Go to the IPTV Smarters website on your PC browser.
Click on the download package and save it on your PC.
Now, on the address bar of your browser, enter the IP address you saw on the developer settings page.
A sign-in box will appear. Enter the username rokudev and the password you created on the developer settings page in the password box.
Click on the Upload option present on the screen of your browser.
Now, navigate to the saved IPTV smarter package on your PC and upload it.

Next, you have to click on the Install option.
Once the installation is complete, it will display Install Sucess.
Now, open the Roku device, and the IPTV will be available on Roku, Enter your credentials to log in and you can watch IPTV on your Roku device.
You can install IPTV on Roku devices and use the service.
Best legal IPTVs for Roku
56
FAQs
Can I watch IPTV on Roku?
Yes, the users can easily watch IPTV on Roku following the steps above.
How can I watch IPTV on Roku?
You can easily watch IPTV on Roku by either mirroring your smartphone or following the above steps.
Is IPTV Free?
Some channels on IPTV are free, however, you have to pay to enjoy IPTV services.
The IPTV Smarters used in this tutorial is a genuine service, there might be many illegal services available for IPTV. We strongly oppose using illegal services and advise you to check the legality of the service before using it. However, you can use some VPN services on Roku to watch Geo-locked channels. If you have any issues while following our guide to install IPTV on Roku, then hit the comment section below.