Best IPTV Players for Firestick
Today I am going to talk about the 3 best IPTV Players for Firestick. Some of these IPTV players are compatible with multiple devices including Fire TV, Smart TV, Android TV Box, Android Smartphones, Windows PC, and iOS, in addition to Amazon Firestick. It is important to remember that only a handful of IPTV Players have dedicated apps for macOS and Windows. In this case, you can use the Android emulator to solve the issue.
The 3 Best IPTV Players for Firestick work with a variety of free IPTV services. Don't forget that these are only IPTV Player Apps hence they don't offer TV channels. They can stream channels online only if you provide them with subscription credentials. Ideally, the IPTV subscriptions should support either EPG or M3U playlists.
What Exactly is an IPTV Player?
An IPTV Player is an online service or application that plays channels using IPTV subscriptions. It means that you can stream TV channels on an IPTV Player by providing the subscription credentials. IPTV providers generally have customized apps or clients which work with specific devices and operating systems. Managing multiple IPTV subscriptions becomes easier with a reliable IPTV Player. If you are using Firestick, you can install any of the best IPTV players for your entertainment needs. Please note that your IPTV provider must support an API login, EPG URL, or M3U to play the channels on an IPTV player. There are free lists available online, but these are often not that good, and if they do work it is often temporary.
IPTV players are really good for a variety of reasons and two of the biggest are cost and selection. As IPTV streams channels over the internet, you are not restricted to the channels available only in your local area. Instead, you can watch channels from around the world. Luckily another primary benefit is that IPTV subscriptions are often available for a fraction of what you would normally pay your cable subscriber.
Advantages of an IPTV Player
Convenient and easy-to-use as compared to the native apps
Compatible with multiple devices and operating systems
Configurable for multiple IPTV subscriptions
Disadvantages of an IPTV Player
Some IPTV Players have to be sideloaded on Firestick and Amazon Fire TV which can be a bit difficult
Stream safely
It is no secret that ISPs in collaboration with government agencies, monitor users' online activities, and browsing history. ISPs also extract and sell personal information of the users to advertising agencies.
Streaming TV channels and copyright-protected content is riskier than before because more strict laws are now in place. Authorities are more active to let people realize that copyright violation is a serious crime that could force you to serve prison and pay heavy fines.
You can protect your personal information from ISPs by using a premium VPN service.
Many VPNs are selling reliable services but you need to select the best one instead of randomly opting for any of them without going through their features and pricing plan.
The VPN I recommend
Surfshark is the best VPN service in 2020 and I can say this because I use it regularly. I keep comparing different VPN services from time to time and Surfshark continues to be the best premium VPN in August 2020. What convinces me is the high-level encryption for top-privacy. The Zero-Log policy secures all premium servers in the Surfshark spread across the globe.
Access to premium Surfshark huge network of fast servers around the world means that you can always use the most suitable virtual IP address without worrying about being detected anywhere in the world. Anonymous streaming keeps your data from ISPs and hackers. Even in the case of unintentional copyright violation, your ISP doesn't stand a chance of detecting the actual location from where the violation occurred.
Surfshark is the optimal VPN for Kodi and IPTV Players. We were able to get an exclusive 82% of Surfshark
Top 3 Firestick Compatible IPTV Players in 2023
1. Perfect Player IPTV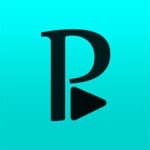 The Perfect Player IPTV is something everyone has been talking about for a couple of years, and why not? This is perhaps the most popular IPTV player in the world, thanks to its compatibility with multiple devices, operating systems, and TV variants. The Perfect Player interface is simple. You can easily browse through IPTV services. This application supports M3U, XSPF, XC, EPG, JTV, and XML TV. You can configure Perfect Player IPTV for multiple IPTV subscriptions at a time (using the same screen).
Visit the Perfect Player IPTV install guide!
👋 Signup to our newsletter to receive guides and cord-cutting tips for FREE!! Click Here!
2. Smart IPTV
Smart IPTV is another excellent app that you need to consider if you have access to a paid IPTV subscription. Like Perfect Player, Smart IPTV can be installed across a bunch of different services and devices, including the Firestick, really easily. With Smart IPTV, you simply need to configure the M3U file into the application to upload the playlist. It does require a bit of configuration, but once you have it set up, it is rock solid and works really well.
3. Kodi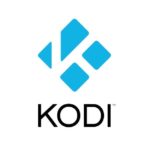 This list would not be complete without mentioning some other apps, though. Kodi, for example, is primarily a media center, and through the addons it offers, you can easily access IPTV content along with lots of sports, movies, and more. However, what many people fail to remember is that Kodi is also an IPTV player once configured correctly with an addon called PVR IPTV Simple Client. Follow these instructions to install Kodi on your device, and check out this post for some good Kodi builds for live TV in 2020.
Conclusion
Try these 3 best IPTV Players for Firestick and enjoy Live TV channels from all over the world. But, before you do it…
Do not forget!
IPTV Players don't host media content or TV Channels, so if you stream copyright-protected contents even without acknowledgment you are the only responsible and can receive a DMCA notice or face law penalties.
To avoid this, install a premium VPN like Surfshark for anonymous and safe streaming!
Also, if you opt for an app requiring a subscription, make sure to provide the correct credentials to enjoy watching your favorite TV channels on Firestick.
I hope I have helped you find the right IPTV Player app on this Best IPTV Players for Firestick list. Please let us know your experience in the comments section below, rate this article, and share it with all your friends.